Many of us heard about a legendary football match between the Black stars of Ghana and All National Team of India that resulted in banning India from world cup. The reason giving is that team India used abnormal(flying) playing skills.
The only reason why this legend became true is that India had long been evicted at world cup qualification stage and never had gone to the world cup with the past 2 decades.
According to different versions, the final scores was 99 goals to 1 in favour of Ghana but miraculously, we won the match despite conceeding 99 goals. That 1 goal happens to have caused an injury on the scorer.
This is what happen. It was told in this makeup that the Indians were playing the ball on air which was impossible for our players to even attack. Well, it was also stipulated that every shot on target by India's players always appear as a blazing tiger. As a result, they scored one goal for every minute and vowed that if we are able to score just a goal, we will take the win despite their 99 goals scored.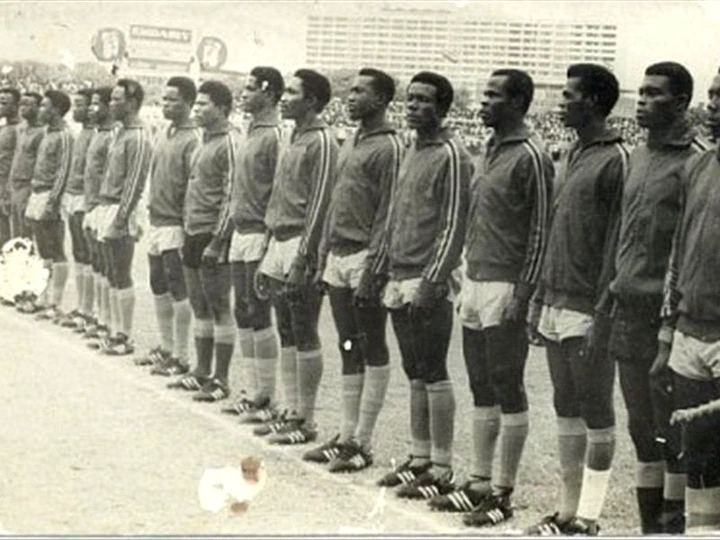 Luckily on our part, we were awarded a penalty kick. However, the player that kicked the penalty was mentioned as Razak Y but other versions mentioned Shamo Quaye, others. Whoever that played the penalty must win at all costs. Meanwhile, the Indians magically transformed the ball into an aluminum cooking pot. But our player gave all his best and played the penalty kick that cost him his life but earned us the win for the match.
This beautiful tale was as true as my name until my 20s where I discovered it was a made-up story not just in my locality, but worldwide. I have watched a sports pundits show on an international station that questioned one of our old players how the legend of Ghans vs India match. That was when I realized it was a legendary tale that happens to be true because the story told us that India was banned from world cup because of the match and I have never seen India in world cup then.
How did the maker of this tale get the whole idea? Well, the truth is that it was driven by a movie titled "Shaolin soccer". I know you probably have watched it and it depicts the same story. The time the movie was released and the time of this legend story was invented is not a coincidence. Therefore, the story of Ghana vs India football match is a legend and a movie inspired folktale.