Allegations have emerged from Bimbila constituency about NABCO employees being levied to pay contributions to support the Parliamentary candidate of NPP who is a state Minister.
According to Hawah Chentiwuni Umar, this initiative was sanctioned by the Minister to levy all those employed Under NABCO in the constituency.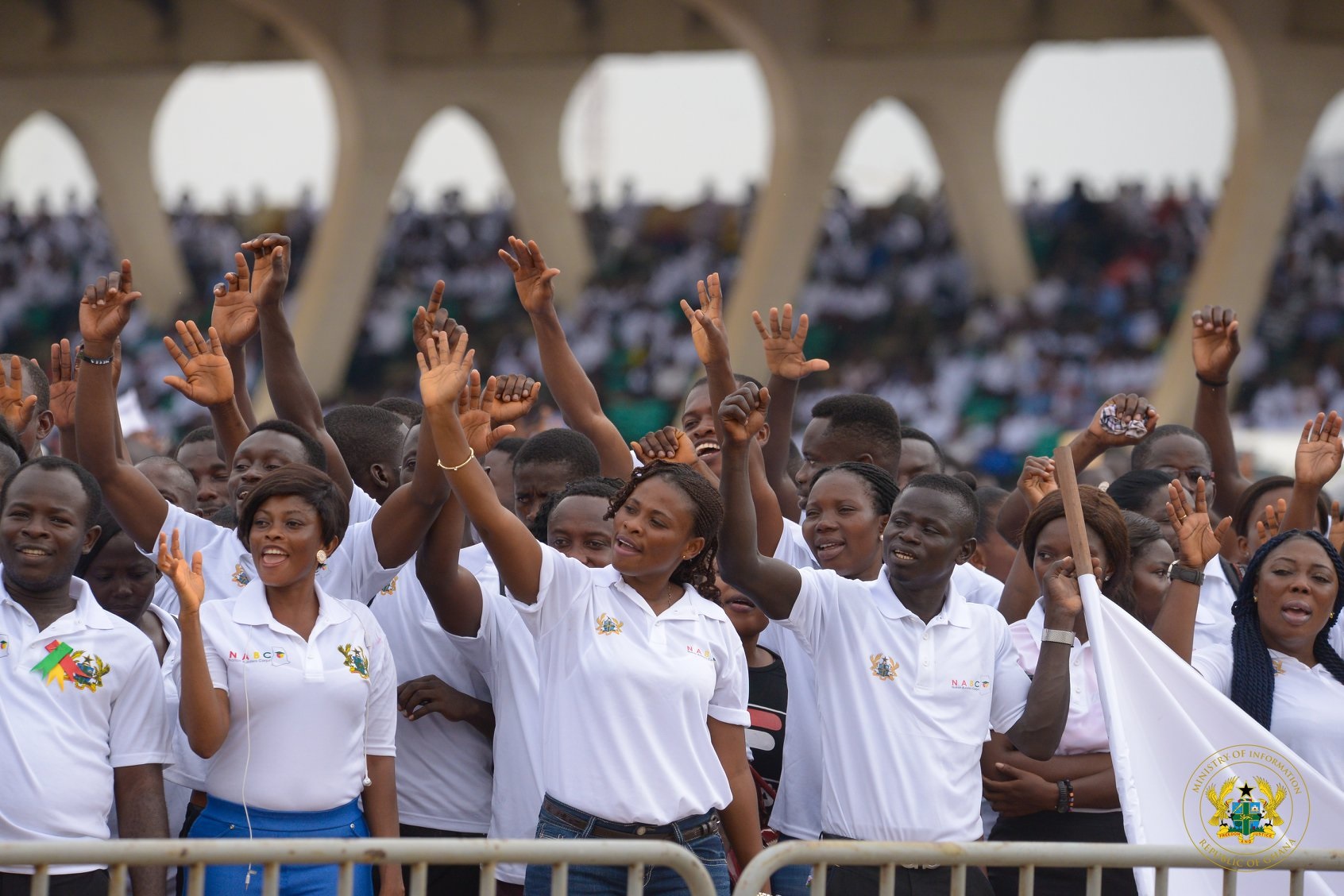 The amount was GH¢10 each and every month since August 2019 and will be conteibuting Gh¢100 for October to December. A total of GH¢154,000 is meant to support the incumbent MP's campaign according to her Facebook post which was later published online.
However, lawyers of the incumbent MP rwponded in a letter dated 15th of October demanding "retraction and an unconditional apology" from Miss Hawah Umar or will answernin the court of law over defamation.
"our client has not, even remotely sanctioned the levying of any Nabco employee for his campaign," the letter said. 
The letter did also recognise that some people, women under NABCO in the constituency are making contributions to support the incumbent MP for the area but denied any levy forced upon NABCO trainees.
"What has come to the knowledge of our client since your publication is that a group of women working with NABCO had agreed to make monthly contribution to support our client.
The letter further discouraged the idea of NABCO employees coming together to contribute and support a campaign even though it does not go against the laws of our country.
"You must realize that even though there is generally speaking, nothing wrong with a group of people coming together to raise funds to support a cause, our client would certainly have out rightly discouraged such a venture," the lawyers explained.