2nd Feb proceeding on election petition was on fire as JM's lead council objected to what he described as harassing the witness by a Judge on the SC panel.
A witness in box on 2nd Feb, 2020 was repeatedly asked by the  EC lawye, the NPP lawyer and some of the Supreme court judges why they left the strong room after they claimed the EC chairperson asked them to go and have a word with the petitioner when she does not have the power to direct them to leave when the coalition was done.
Dr. White, NDC witness in 2020 election petition
In response, the witness Dr.White explained they knew she does not have the authority to instruct them to leave but they believe it was a norm to have heed to her instruction because they gave her(EC chairperson) the benefit of the doubt.
Though the cross examination was very hot for all parties involved, the lead council for former President John Mahama took objection to why a particular supreme court judge kept stressing on why the witness left the strong room base on instruction by the EC chairperson.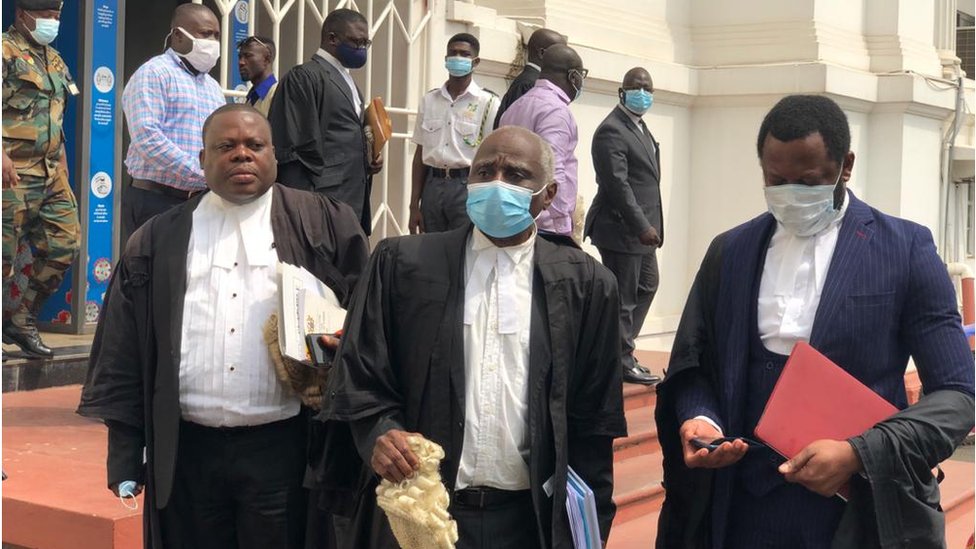 Lawyer Tsatsu Tsikata: 2020 Election Petition petitioner's lead council
"........you are harrasing the witness, my loard.
The accused Supreme court judge refuted the allegation, "I am not harrasing the witness."
Today's proceedings on the election petition was intereting for the petitioner after an abysmal performance by Gen. mosquito in the witness box.
The case has however been adjourned to tomorrow 3rd Feb, 2021.