Baffour Gyan is currently wanted by the Ghaa police service as at 14th October 2020 for allegations of assault on CEO of Web Soft Solutions.
The accuser was part of a tennis training which involved Baffour and his brother Asamoah, former captain of Black stars.
According to a police report, the complainant Godwin, 35 was slapped and hit at his left shoulder by Baffour, who was umpiring Wednesday's match.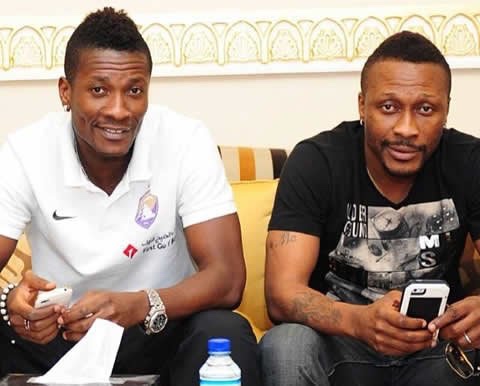 According to the complainant statement to the police, he felt unfairly treated by Baffour during the tennis match and wanted to quit. But was assaulted by brother of Asamoah Gyan.
Godwin also complains of being in "shock" after the alleged assault. However, the medical report suggested he sustained no physical injuries.
As a result, he is being referred to a psychologist for trauma treatment.
It can be recalled that he was alsondeclaeed wanted by the police for illegally seizing Gifty's passport, the brother former wife in 2018.