The NDC' flagbearer, former President John Mahama accused President Akuffo Addo for neglecting the fight against robbery.
Addressing a durber of NDC supporters in the Gomoa West Constituency in the Central Region, he said the late Mfantseman Member of Parliament was a victim of state insecurity.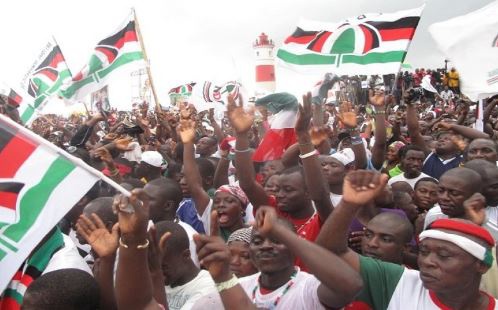 "There is insecurity in this country and President Akufo Addo has lost the war against armed robbery," he said.
On his five-day campaign tour in Region, he also paid tribute to the late Ekow Kwansah Hayford family who was accused by robbers for contributing to their hardship and gunned down.
As a result of the insecurity, the are no curfew in most parts of the country but natives and residents are afraid to come out during the night for fears of being robbed.
He however made a promise to arm the security services to do their job properly rather than arming vigilante group.
"If I am president, I am not going to give weapons to vigilantes, Invincible Forces and Delta Forces to kill ordinary Ghanaians. I will give weapons to the police and the army to fight armed robbers," he assured Ghanaians.